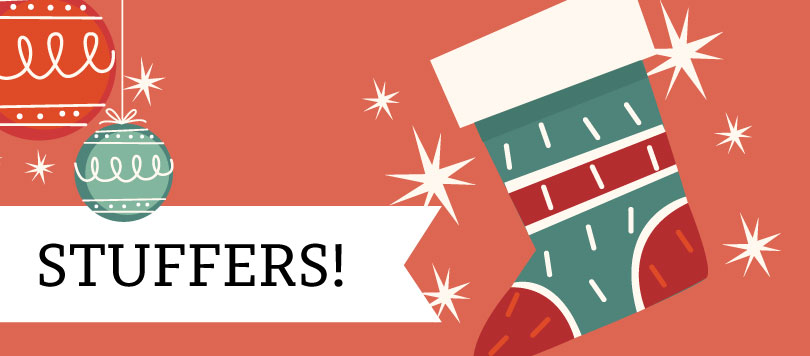 Christmas is right around the corner and we all know how hard it is to shop for the guitarist in your life. They tend to be a little picky and most of the time it seems they'll just buy what they want, when they want it. Am I right?
Here are some of our top picks for stocking stuffers that are useful for your musician and affordable for you. Swing by Chesbro Music Co. in downtown Idaho Falls, OR your favorite local music shop for these and more.
1.) Groovetech Guitar and Bass Multi-Tool  $19.95 MSRP
This handy gadget has got professional grade metric and fractional hex keys, screwdrivers, a ruler and ball end truss rod adjustment tool. Folds down compactly and will fit in any pocket, guitar case or backpack.
2.) Claytons Garage Band Pick Box  $16.98 MSRP
With 100 pieces of assorted shapes, sizes, gauges and colors there's sure to be a pick or 10 that your musician will love. Bonus: there are enough to share, leave in pockets, find in the dryer, lose in the couch and flick into the crowd of adoring fans.
3.) Beadbrain Skull Shakers  $3.95 MSRP
What's more rock n' roll than skulls? Probably nothing. These shakers make 2 different sounds, one when held at the base and one when held by the skull shaking down into the teeth. They come in a variety of colors, including glow in the dark, which would make a spooky addition to any live performance AND be easier to find in the dark later. At only a few dollars each, you can get several and have a skull shakin' family band.
4.) Soundhold Humidifier $9.99 and up MSRP
This stocking stuffer is not only affordable, but essential for any guitarist. It's always a good idea to have a few on hand, especially if you've got more than 1 guitar. Who are we kidding, a musician can never have just one!!
From very basic, like the GH model which is suspended in the soundhole and releases moisture evenly to the PW-HPK-01 two-way system (both by D'Addario) that adds or removes humidity as needed there's something for every budget. Read more here and here about why humidity is so essential for our instruments. Putting one of these into your loved ones stocking could even save you from costly repairs down the road.
5.) Stringswing Wall Hanger CC01 $16.47 MSRP
Nobody wants to take their precious guitar into the repair shop because it was leaning against the couch and fell over after being left because you "were coming right back."
Make a place for your guitar on the wall with the Stringswing Hardwood home and studio Guitar Hanger. Not only are you freeing up floor space, you're creating a beautiful work of art on the wall that visitors will ooh and aah over. Better than a lump of coal and prettier too, get a couple and make a real statement in your home.