29jan(jan 29)6:30 pm30(jan 30)6:30 pmRoger
Event Details
Roger\'s Revue – an annual benefit concert raising funds for high school performing arts programs – celebrates the music of the Animated Film!! Disney Pixar Dreamworks and Fox – these amazing studios have brought to life wholesome animation that not only have wonderful messages and morals but some of the best music ever produced! Join us in August and sing along to your favorite songs – including Let It Go from Frozen A Whole New World from Aladdin andJourney to the Past from Anastasia! We\'ve created a Princess Medley that features your favorite Disney Princesses! Special family prices allow you to affordably bring your whole family!
Join us on January 29 at 6:30pm January 30 at 1:30 Matinee or 6:30pm
Tickets sold at www.rogersrevue.org Chesbro Music Co. in Idaho Falls or at the door.
Tickets �$8 – 17 & Under $12 – Adult $40 – Household or Immediate Family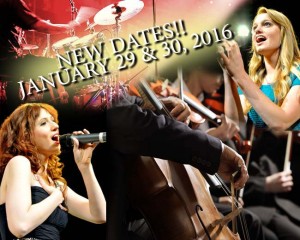 Time

29 (Friday) 6:30 pm - 30 (Saturday) 6:30 pm