10mar5:00 pmIdaho Falls Music Club Scholarship Concert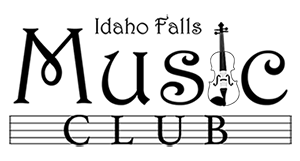 Event Details

This amazing free concert is to benefit the youth in our community with outstanding musical abilities.

Our music scholarship competition is an event which provides partial funding for students attending summer music camps or college. The Scholarship Winners\'Concert is the final culmination of the scholarship program. Come watch the best of the best preform.

This nonprofit music organization is affiliated with the National Federation of Music Clubs and the Idaho State Federation of Music Clubs. Each year we continue our mission to spread the love and appreciation for music encourage music education develop and maintain high musical standards and cooperate with the National and State Federation Clubs. We have been in existence since 1912.