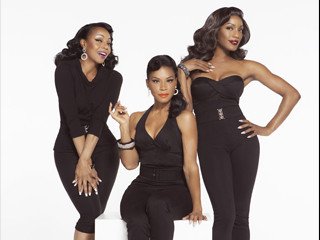 Event Details

En Vogue has never been afraid to break the mold and step 'outside' the norm. From "Free Your Mind" to "Whatta Man" they have been trendsetters in music and style! Today, affectionately known as the "original funky divas', they are redefining the idea of beauty and what it means beyond the traditional sense with their distinctively fusion of music and style.

Recognized as one of the top 5 highest selling American female music groups in history En Vogue has sold over 20 million albums and effortlessly transitioned into the digital age, amassing over 30 million streams and over 26 million YouTube views on their top 6 hit singles alone: the R&B and Pop smashes Hold On, Free Your Mind, Never Gonna Get It, Giving Him Something He Can Feel, Don't Let Go, and Whatta Man feat. Salt N Pepa).

Doors open at 7pm.  Tickets are on sale now.  Don't wait, purchase your tickets today!

Tickets for all shows can be purchased online at www.shobangaming.com.
Location

Shoshone Bannock Event Center

I- 15 Exit 80 Simplot Road, Fort Hall, ID 83203